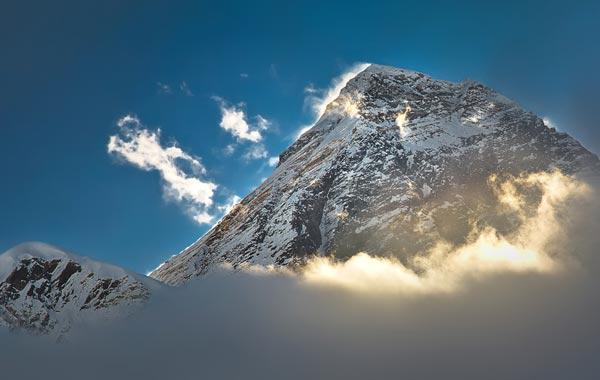 Kathmandu, Sep 18
Everest trekking: one of the finest and adventure leisure activity in the world. Your journey to Everest region permits you to encounter world's highest peak; Mt. Everest (8,848m), UNESCO heritage site Everest national park and the oldest Sherpa settlements.
Everyone around the world might have a dense interest to make Everest trekking and you might be planning for it. Despite of your intense homework also, there might be a sense of uncertainty, confusedness and unanswered questions. So, be familiar with following tips and get your answers:
1. It is not as hard as people think
Most think Everest is a dangerous and difficult place and so, only the experience hiker and athlete can do it. So, mentally they make it tougher. But in reality it is not as hard as you think. Anyone in good fitness and do regular exercise can comfortably and safely complete Everest trekking including Everest base camp trekking too. There is no reason to unduly worry about it just maintain your constant pace and enjoy it.
2. Early to bed and early to rise
In mountain, the morning is awesome. The open environment, golden mountains and warm sun rays inspire you to gamble the loads of fun at once. So wake up early and round your eyes around. A typical wake up time is around 6 am. Evening is cooler and left nothing more especial also. So better go to bed early after dinner. And maintain your fix time.
3. Altitude - a factor of change
Altitude, this is the big changing factor of Everest trekking. About 500m to 700m elevation changes daily. So, always care your health and maintain fitness. Altitude sickness can strike anyone at any time even if you have been on a trek previously with no issues. Take help with your guide and stay alert about it. The most important thing is be free, have fun and avoid stress.
4. Price goes up with every ascending step
Higher elevation has difficult physical and access means. So, the higher you get, the higher the prices of the goods and services. In inclusive tour package, three meals, accommodation and other basic requirements are included but some items such as bottled water, soft and hard drinks, snacks, laundry and other interest of personal nature should be afforded by yourself. So, don't forget to keep some extra money as per your interest level.
5. Food? No worry!
Local teahouses and lodges of trekking region offer variety of local and western dishes. The professional and hospitable locals not only serve foods but also reflect their tradition, culture and food habit. So, be sure about every vegetable or non-vegetable foods, but the fact is every variety of dishes that you demand might not be possible.
6. Better carry sleeping bag even in a lodge trek
Teahouse or lodge provides blankets or sleeping bags in your rooms. But, in some cases that might not warm enough for everybody. Sometime the climate becomes cooler drastically and so you may need more cloths. Thus it's better to have a sleeping bag with you. (sleeping bag can be rented in Kathmandu)
7. Don't be afraid with height
Many people think, if we go high, we will get altitude sickness. They are afraid with altitude and mentally takes it as a tough job. This is what the main cause of having problem at Himalayas. All Everest trekking routes are in acceptable height and thus, there is nothing to afraid. Take it as a fun and accept the challenge.
8. Don't forget to have fun
Trekking and tourism is not your compulsion. You do it to have fun and gain some new experiences. The trekking to Everest is one of the best trekking routes in the world. You will face some challenges but learn to exchange every challenge with insight fun. Face it, enjoy and collect lifelong memories in Nepal's Himalaya.
---
Consider above trekking tips and try our following Everest trekking Packages:
• Everest Base Camp Trekking (15 days)
Everest Base Camp is finest 16 days adventure trekking in Nepal that takes us to Everest base camp which provides spectacular view of Everest along with culture, flora & fauna of Himalayas.
• Everest Panorama trekking (12 days)
Everest Panorama Trekking takes you through vast pine & rhododendron forests with abundant wildlife and incredible natural scenario of beautiful mountain range.
• Everest View Trekking (10 days)
Everest view trek is short trekking package in Nepal that combines cultural & natura; value of Nepal through amalgamation of Kathmandu city tour and trekking to Tengboche in Everest region.
• Gokyo Lake Trekking (14 days)
Gokyo lake trekking package allows trekkers to meet the tallest mountains, biggest glaciers, beautiful lakes, remote peoples and lifestyle in Everest region.
• Gokyo Lake - Everest Base Camp Trekking (18 days)
Gokyo Lake - Everest Base Camp Trekking is 18 days trekking experience that provides beautiful view of stunning blue lakes and vast forests along the way and takes us to Everest Base Camp.
• Jiri to Everest Base Camp Trekking (21 days)
Jiri to Everest Base Camp trek is a classic trekking adventure, following same footsteps used by legendary climbers Sir Hillary and Tenzing Norgay to ascend Mount Everest, back in 1953.
---