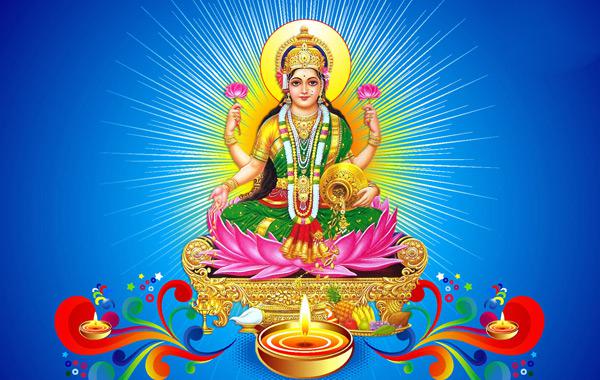 Kathmandu, Oct 20
Nepal's wide circle of fest and festival is popularly noted all over the world. It is also said that, it has more festivals than days in a year. The huge ethnicity of the country celebrates wide range of festivals with own unique practices. Among them Tihar is one of the most important national festival of Nepal.
Tihar is the five day long festival falls in late autumn. This year it starts on 21st Oct, from the day of Crow worship (kag Pooja) to 25th Oct, ending with brother and sister worship (Bhai Tika).
Varieties of colorful light are the specialty of this festival. Everyone keeps their house bright by lamps and candles; it is supposed that in the bright house, goddess Laxmi (goddess of wealth) visits and devotes lots of wealth, pleasure and prosperity. In the last day, sisters worship their brothers with tika and flower and pray for long life and happiness. Brothers present lots of gifts and love.
How Tihar is celebrated?
Tihar festival lasts for five days with own specialty of each one. First day is known as Kaag (Crow) Tihar. On this day, Crow is worshipped and fed in early morning. In Nepalese society, crow is taken to be the messenger of death and so people worship them to make happy and bring good luck themselves.
The second day is Kukur (Dog) Puja and is dedicated to Dog, the most loyal friend of Mankind. They are worshipped by putting red tika on forehead, flower garland and fed tasty religious food. It is believed that dog can see endangers and death coming.
The third day is 'no moon day', the important day of Tihar when Cows (Gai Puja) are worshipped. In Hinduism, Cow is regarded as mother and Goddess Laxmi as well, the goddess of wealth and prosperity. People worship cow with sesame oil, garland, red powder and feed wheat flour, sel roti, rice and others.
In the afternoon, peoples clean their houses and do Laxmi Pooja (worship to goddess Laxmi) in the evening. They make small designs of footprints of various color from main entrance of the home to Pooja Kotha (worship room), believed to be the footprints of Goddess Laxmi. There is long tradition going house to house singing traditional song called 'Bhailo' to ask for money and foods.
On the fourth day, Ox (Goru Tihar) and own self (Mah Pooja) is worshipped. Oxen are worshipped by making a hill of Govardhan Parbat using cow dung, put red powder, garland and feed foods. In this night, Newar community performs Mah Pooja (self-worship) whose purpose is to purify our body. This day is also the day of New Year, according to Newari calendar.
Fifth day is last and the most significant day of Tihar festival called 'Bhai Tika' (Brother Worship). This day sisters put Tika of seven colors on forehead of their brothers and pray to Yamaraja (God of death) for brother's long life and prosperity. They offer fruits, walnut, sweets etc. to brothers and brothers give gifts and money to sisters. Brothers also promise to love and protect her life till the end.
One this day, those who do not have any brother or sister, visits Rani Pokhari Temple, Kathmandu.