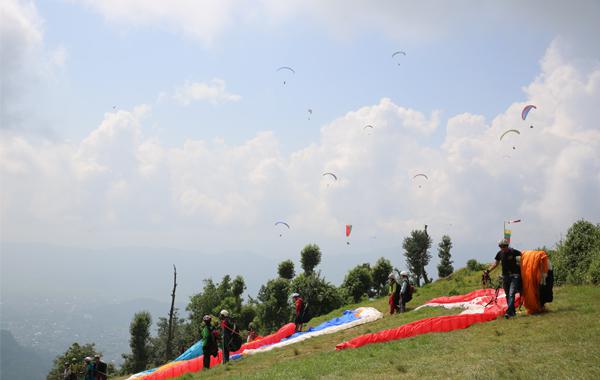 Kathmandu, Feb 26
The first phase of Paragliding Pre world cup tour- 2015 is going to start at Pokhara, Nepal from 27th February to 5th March 2015. The expert pilots from different countries will take off with their gliding parachutes from Sarangkot hill (1,450m), Pokhara.
162 pilots from 36 countries are participating in the event and flying over the sky of Pokhara. Among 277 registrations for this competition, only 162 shall get permit to participate. This competition will be observed by Yann Martail and winner will be selected according to their overall performances. This event is organized by Nepal Airsport Association and Egor Terentyev.
Flying site
The gliding spot is at 1450 MASL at Sarangkot Hill, Pokhara. Sarangkot is one of the spectacular hill stations of Nepal. In clear day, it opens tantalizing sunrise view along with splendid view silver mountains with three eight thousanders: Annapurna I (8,091m), Dhaulagiri (8,167m) and Manaslu (8,156m). The flight will land at about 600 MASL nearby Phewa Lake.
You may also like: Paragliding in Nepal