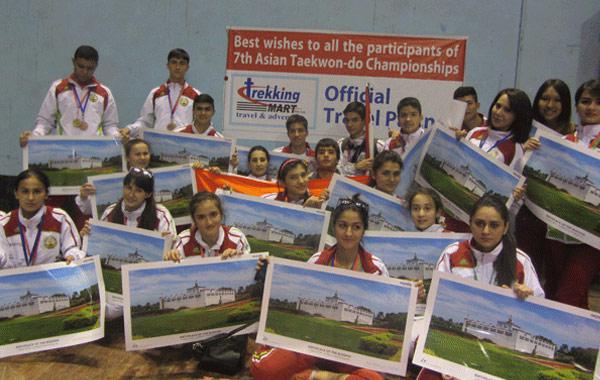 2014-04-28
The Nepal International Taekwondo Federation (NITF) hosted the seventh edition of the Asian Taekwondo Championship from April 18-23, 2014 at Kathmandu. In this mega Asian event, more than 344 players from 19 Asian countries were participated.
Trekking Mart Pvt. Ltd. was the official travel partner of the event. We did accommodation, transportation, food and other travel related arrangement for all the participants. They were served with the excellent service of about a dozen of hotels in Kathmandu.
After the completion of this six days event, we offered various Nepal tour packages for interested one. We are glad to organize such a mega event and proud to do in future too.