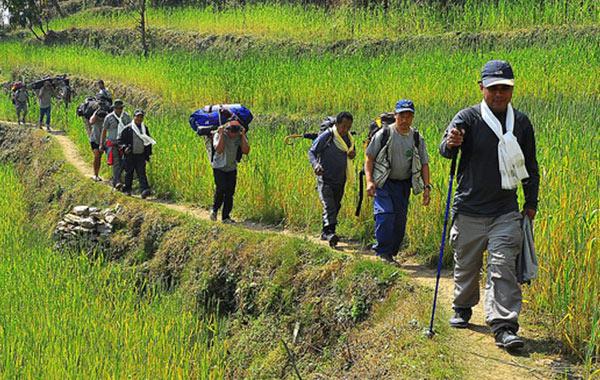 2012-06-19 05:29:23
Gorkha is one of the most important historical districts of Nepal. King Prithvi Narayan Shah had initiated unification of modern Nepal from Gorkha. There are dozens of historical and archaeological sites scattered in the district. Grokha is blessed by nature splendor as well as land marked by historic, religious, ecological and cultural importance in the history of Nepal.
As it is fact that Gorkha is one of the main trekking hub of the country, but if we consider major trekking and mountaineering activities has been conducting in that region is very much limited. Besides the Manaslu circuit trek, we found Lower Manaslu route is also very much potential for moderate trekking, historical tour, pilgrimage tour, agro tourism and community based home stay and other many more. We found many local organizations and community peoples are very much interested and committed to develop and design their community and destination to shoot with tourism activities for attracting tourist at their community.
The exploration team studied geography, history; bio diversity and culture of along the route which will definitely help flourish tourism in region. The campaign has studied the places like: Manakamana Temple, Bakyaswari Mahadeva, Siddha Lakhan Cave, Tinmane Village, Ghairung Baskot, Bungkot (Kaule Bhangar), Gorkha Bazaar, Sirandanda, Ghyachok, Barpak, Basukang, Laprak, Choyabhanjyang, Nambai Kharka, Sambai Kharka, Dharche Danda, Tallo Thotneri, Sita Cave and Ghaypesal and back to Gorkha by bus.