Responsible Travel Agency
Responsible Travel Agency
---
On tourism, the word "Responsible" signifies simply to maximize the benefit by minimizing the cost to the destination. It's an aspect of tourism which bears responsibility towards the society and develops a place better to live and visit.
Trekking Mart deeply cares about probable influence on nature and society and finds the best possible way to perform our every travel activities. We never expect business only for profit. Our principles extend up to social values, ethics and homogenous development of each destination. We understand our responsibility in an ongoing social and natural disaster. By giving hands-on hands in every tragedy and welfare works, we have developed an exclusive image rather than just a travel agency.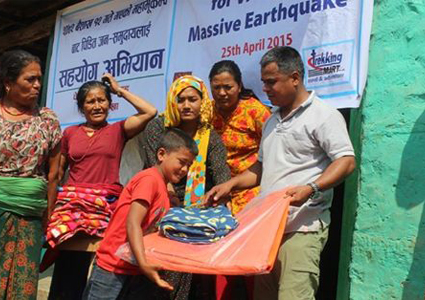 All of our travel and adventures employees are local people. We do always try our best on positive contributions in conserving natural and cultural heritage. This allows our customers to have enjoyable experiences through meaningful connections with indigenous people, social cultures and the environmental aspects.
Together we are also working closely with various social organizations on community buildup and social development missions.
Our responsible missions are to:
Improves the quality of living and working condition
Minimize negative impacts on society, environment, culture & economy and optimize benefit
Uses local peoples in the concern activities and encourage in better performance
Improves the carrying capacity of the destinations
Improves the visitors' level of satisfaction and experiences
For more about our ongoing travel and social activities, please visit our News section or contact us.
Top