---
Nepal as a country of numerous high hills and mountains, it is genuinely decorated by a number of hill stations. Hill Stations are basically those towns located at the higher than nearby valley or low lands. Due to the charming view, beautiful surrounding, cultural values and accessible allocations, some of the stations are established as the highest potential touristic destinations of the country.
If you are willing to capture the breathtaking moments at the lap of Himalayas, these paradise hilltops are waiting to surprise you. Join us and admire the diverse eco-cultural attractions of the following: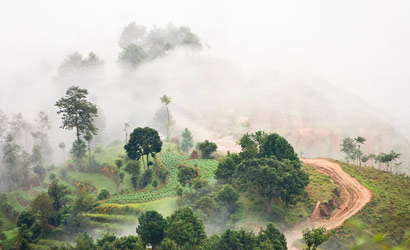 Nagarkot
Nagarkot is Located 35 kilometers east of Kathmandu at an elevation of 2,220 meters from sea level, it is one of the most scenic hills station well-known for a wonderful sunrise view of the Himalaya during the weather clear.
There is a range of hotels and guest house it is best to spend the night so that you can be there for the wonderful sunrise early morning. Nagarkot is nearest spots from Kathmandu valley to view Mount Everest (8,848m) as well as other snow-topped peaks of the Himalayan range of eastern Nepal. It has also offered a great view of the Valley. Nagarkot is a unique and delightful destination for short hiking and trekking. For anyone who wants to have little adventure trip without preparation, a hike to Nagarkot's surrounding areas would be a good option. One can traverse short distances on trekking trails and come close to nature's wonders such as the outer of green forests, flower-covered meadows and unusual rock structure through short trekking package to Nagarkot. Spring season flowers are beautiful against the peaceful backdrop of the snow-covered mountains.
---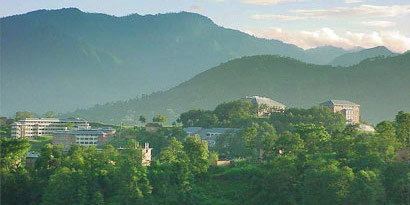 Dhulikhel
Dhulikhel (1,550m) is a scenic and ancient town situated 30 kilometers east of Kathmandu on the Arniko Rajmarg (Kathmandu Kodari Highway). From here one has a panoramic view of the Himalayan range. From the main town, a short visit to Namobuddha, with the stupa and Buddhist Monastery, is highly recommended. Panauti, a village noted for its numerous temples with magnificent woodcarvings, is a short distance from Dhulikhel.
---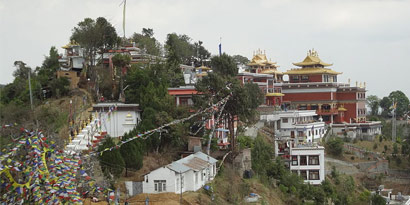 Namo Buddha
Namo Buddha is situated on a hill above Panauti at an elevation of 1,750m. It requires an easy drive or a good walk to get here. There is an amazing story concerned with the Buddha which is commemorated by an ancient stone slab and a Stupa with the all-seeing eyes of Lord Buddha. According to the legend, one of the earlier Buddha offered his own flesh to a hungry tiger unable to feed her hungry cubs. It is also three-hour trekking from Dhulikhel through a number of small villages.
Top