---
For many years, Trekking Mart has been a recognized trekking company in Nepal. Our level of expertise and quality of service are highly regarded. We help our guests choose from multiple itineraries incorporating visits to ancient heritages and natural wonders with thrilling trails all within a single trip. Our experience makes us highly proficient in analyzing our client's diverse range of needs and expectations. We are proud to be a reliable travel partner whilst delivering the trip of a lifetime.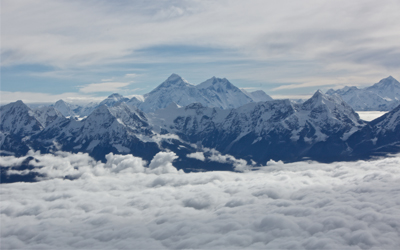 Expert knowledge of The Himalaya
20(+) years of experience trekking in the area have established us as true experts of Nepal's Himalaya and neighboring countries. We are made up of local dedicated professionals from the administration, crew members to airport representatives. We encourage you to travel like a local and evaluate the real value of money. With nothing compromised, we offer our trips at an excellent value, generally much cheaper than many other larger companies. We deliver the best possible experience whilst protecting you and your money.
Safety
Trekking Mart acknowledge your safety as a top priority. Our guides are selected on the basis of their knowledge, technical proficiency, impeccable judgment, and safety competence. They are well trained in first aid and use of personal protection equipment. Since most of our guides are locals, they know how to handle any emergency case with efficiency and provincial know-how. We also advise and help plan your itinerary considering your best interests, of which a factor we consider is acclimatization.
Flexible itinerary
Trekking Mart enables you to tailor your own trip. Most of our popular trips have fixed departure dates but if our set dates are not convenient we will work with you to plan your own date and itinerary considering all budgets. We organize private trips for groups of all sizes, families, couples and adventurous individuals.
Quality of service
With our expertise, professionalism and skilled team, we are able to consistently deliver an excellent quality of service whilst flaunting the best Nepal has to offer. We believe tourism is driven by friendly hospitality and excellent levels of service; as such your level of satisfaction is always a key priority.
Financial protection
We are a registered trekking company authorized by the Government of Nepal, Tourism and Civil Aviation Department, Nepal Tourism Board and other legal departments. So any payment made in advance of the trip is fully protected.
Exceptional experience
Trekking Mart is organized and managed by team members with over 15 years of experience in trekking and tourism. Our experience, qualifications, skills, and commitment to deliver excellence ensure we can deliver exemplary levels of service for your best possible travel experience.
Recommended by travelers
Tripadvisor.com recommends us as an excellent travel company. Based on feedback from our previous customers, we are consistently awarded five out of five stars for our levels of service. For more details, visit www.tripadvisor.co.uk/Search?q=trekking+mart
Tailor-made itinerary specific to your budget
Trekking Mart is a tailor-made travel and adventure expert of Nepal. With our level of experience, we can plan your itinerary ensuring you achieve all of your objectives and more at the best possible price. If our planned itineraries don't fit with your goals, let us help to customize your own trip. We can compose your entire holiday with individual quotes based on your specific interests, itinerary, travel times, requirements and budget.
Personal service
We encourage anyone who is interested in planning a trip, whether it is a trek, tour, safari or adventure, to get in contact and discuss their requirements and expectations directly. We can give suggestions based on our knowledge of the areas and the time of year you're planning to travel.
Reliability and Responsibility
We believe we have a responsibility to all our customers. From the day of your arrival to the day of your departure, we are fully responsible for your fulfillment. Providing a duty of safety and security is our commitment to you too.
Every Trekking Mart adventure is operated in an environmentally friendly way which has minimum impact on the natural environment. We encourage and promote interaction with local cultures. This way, our customers enjoy an enriching experience whilst contributing socially and economically to local communities.
Well Connected
We have a comprehensive network of tour operators, hoteliers, and transporters throughout Nepal, India, Tibet, and Bhutan. All of Trekking Mart's suppliers are committed to providing the highest level of quality of service.
Commitment to social and cultural values
Nepal is a multi-ethnic and multi-cultural country. There is diversity where you can find integrity. We offer a greater experience of multi-cultural values and the chance to celebrate provincial faith.
We pay great respect to local culture and ethnic lifestyles. In certain places, you should be conservative in your manner of dress. At temples, monasteries and villages short and skimpy clothes are inappropriate since they may be offensive to locals. Please ask before taking someone's photo since the respect for ethics and privacy is of mutual value. Trekking Mart does not believe in discrimination of color, religion, nationality or cast. Every person, society and cultural value is an experience for you to take in. We promise to conserve your impact on local communities as this is our responsibility
Free trekking bag
Each Trekking Mart adventurer will receive a Trekking Mart branded travel bag. These are particularly useful for longer treks. These must be returned following the trek.
Top