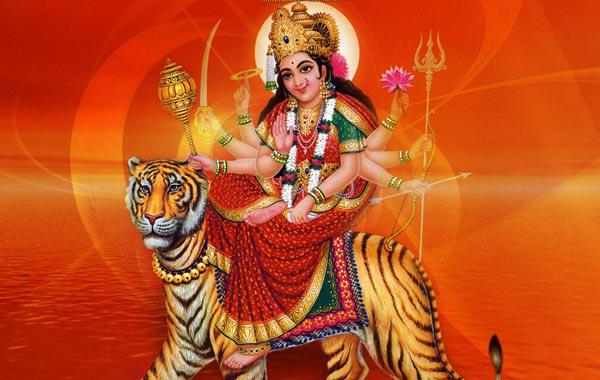 Kathmandu, Sep 24
On this 25th of September, Nepal is celebrating the biggest festival of the year- Dashain. Generally, every year during the month of September/ October, Nepalese people (especially Hindu community) celebrate Dashain as the most auspicious festival with great enthusiasm and thrill. The fifteen days of celebration occurs during the bright lunar fortnight ending on full moon day. During the time, the goddess Durga and all her manifestations are worshiped with innumerable offerings, thousands of animal sacrifice and other ritual ceremonies.
Dashain festival commemorates a victory of goddess Durga over evil power. A victory story mentioned in Ramayana illustrate Lord Ram was successful in the battle field against Ravana, fiendish king of Demons was only when goddess Durga was evoked. The main celebration glorifies the wining of good over evil and is symbolized by goddess Durga slaying the terrible demon Mahisasur. The first nine days of Dashain signify nine days ferrous war between Durga and Mahisasur. The tenth day signifies victory of Durga over demon and remaining five days symbolize the celebration with great rejoice. Goddess Durga is worshiped throughout the country as the divine mother goddess and protector from evil powers.
In Nepal, the Dashain festival symbolizes happiness, purity and time to clean and decorate the houses. Peoples believe that, if they keep their houses attractive, goddess Durga may visit and bless the house with good fortune. Dashain is also the reunion time of scattered family members, exchange the fortunate time with happiness and pleasure. Thousands of sheep, goats, ducks, chicken and buffalos are sacrificed. During the period, all type of organizations is closed, all enjoy the festive mood and everywhere we can feel the odor of happiness.
The first nine days of Dashain are called 'Nawa Ratri' when all tantric rites and worship are conducted. The first day is called 'Ghatasthapana', which literally means starting. On this day people sown seeds on Kalash (holy water vessel) filled with holy water and cow dung on the top keep it on Dashain Ghar. This ritual is performed at a certain auspicious moment determined by astrologers. By the tenth day sown seed will have grown to five/ six inches yellow grass, which is called "Jamara" and is taken as token of goddess Durga.
Another important day of Dashain is called 'Fulpati', the seventh day of Dashain. Kalash filled with holy water, jamara, Sugarcane tied with red cloth is carried from Gorkhakali temple in Gorkha to Kathmandu. The government official also joins this Fulpati parade.
The eighth day of Dashain is called 'Maha Asthami' and is big worship and sacrifice day to Durga and kali. The night of this day is called 'Kal Ratri' i.e. 'dark night'. Number of goats, sheep and buffalos are sacrificed at goddess Durga temple and large amount of meat are consumed. The ninth day is called 'Maha Nawami'. On this day, the temples of mother goddess and god Vishnu are filled with devotees. Factories, vehicles, machinery instruments, household utensils etc. are worshipped. People also give sacrifice to these things and they believe goddess Durga will protect all these things.
The tenth day is the most precious day of Dashain festival, which is called 'Bijaya Dashami'. On this day, peoples take tika, jamara and blessings from their elders. They visit their relatives and elders to put tika and get the blessings of goddess Durga. People exchange happiness, wishing and love in between and pray for good fortune. This function of meeting relatives and families continues for sixth days and will ends by fifteenth day, the full moon day. The full moon is also called as 'Kojagrata' meaning 'who is awake' and on this day, the Hindu goddess of wealth Laxmi is worshipped.
Soon after 15 days of Dashain, Nepal celebrates another big festival, Tihar. It is the festival of light and creates the bond between brothers and sisters.
The time of Dashain and Tihar i.e. September and October is the best trekking and touring season in Nepal. In terms of nature view, climate and seasonality, it is taken as best time of the year. The festive mood of society also offers visitors to enjoy local lifestyle, tradition and culture.