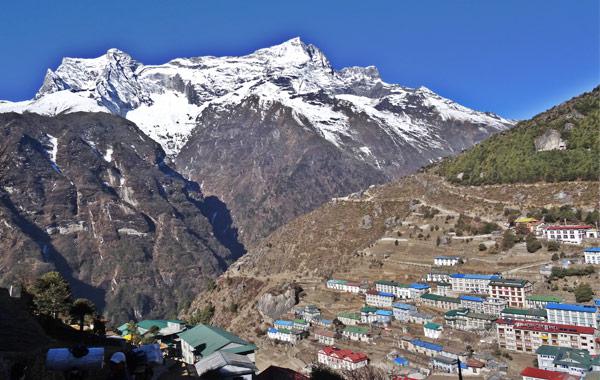 Kathmandu, Nov 24
Lonely Planet has listed Nepal's Khumbu region in sixth among the top 10 must-visit destinations for the following year 2015. A report published in Oct 21, 2014 has denoted this fact. Khumbu is a mountain region of eastern Nepal where highest peak of the world Mt. Everest (8,848m) stands.
The guide book has placed "Gallipoli Peninsula, Turkey" in No. 1 destination to explore. Likewise "Rocky Mountain National Park, USA", "The Toledo District, Belize", "Tasmania, Australia", "Northern Norway" are in second, third, fourth and fifth position respectively. Nepal's Khumbu is in sixth position and said that "for hardcore adventure seekers, a visit to Khumbu is out of this world. It's better known as being the gateway to Mount Everest, with an elevation ranging from 3300 to 8848 meters".
Khumbu is the main part of the classic journey to Everest following the footprint of Tenzing and Hilllary. It has got planet's most hair-rising mountain arena comprising several of the highest peaks. Now is has been one of the most fascinating adventure trekking and expedition destination in round the globe. The three passes high altitude trek, Everest Base camp, Everest expedition, Mera peak climing, Island peak climbing, Kalapattar etc. are the most attempting adventure journeys in Khumbu.
Autumn (i.e. September to November) and spring (i.e. March to May) are the best time to Travel in Khumbu. On any trek or expedition, be sure you are properly equipped and fit. Most of the Khumbu/ Everest trekking begin with fly to Lukla valley. Both lodging and tented accommodation is possible but at the high altitude expedition or trekking, camping is the only option.
The guide book has placed "Copper Canyon, Mexico", "Flores, Indonesia", "Atacama Desert, Chile" and "Macau, China" at seventh, eighth, ninth and tenth position respectively.