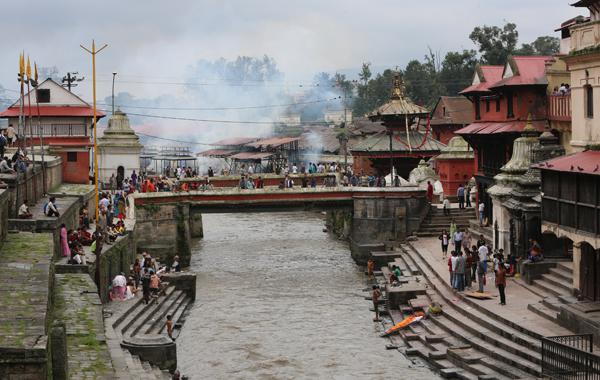 Kathmandu, Feb 17
Literally Maha Shivaratri means 'great night of the God Shiva'. It is a night of Falgun Krishna Chaturdasi under Hindu Lunar calendar. This night is celebrated as birth night of Lord Shiva and thousands of devotees gather in Shiva temples of Nepal and India, Pashipatinath being the major one. Pashupatinath is a cultural UNESCO world heritage site of Nepal as well.
Shivaratri is one of the biggest festivals of all Hindus, and Nepalese society celebrates this Hindu ceremony with great joy. It is also said that Shiva had perform Tandav Nritya: a dance of primordial creation on this night.
Shiva is also called as Mahadev, means 'God of the Gods'. He is one among the Trimurti: Brahma, Bishnu and Maheswor. Shiva is Maheswor and is regarded as destroyer, new creator, preserver and reliever. So, he is the supreme. In Pashupati, thousands of devotees and Sadhus (holy men) from Nepal and India visit to make offering and thanking him for protecting the world from great devastation.
On this day, 'Nepal Government' and 'Pashupati temple development trust' gives special attention in Pashupatinath temple area. We can also see many Sadhus covered in ash and enjoying marijuana. On this day, people consider marijuana as present of god Shiva. There is a belief that one attains salvation by offering prayer to Lord Shiva at Pashupatinath temple on Shivaratri festival.
In the present years, not only on Hindus, Shivaratri is being popular among non-Hindus as well. Many peoples from round the globe visit Nepal to explore the myth and value of this festival. Nepal is rich in festivities and cultural celebrations. And, Shivaratri is the one which reflects the cultural significances of this mountainous country.