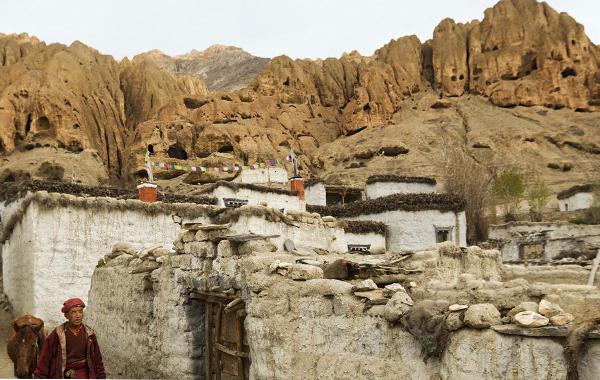 Kathmandu, Feb 19
Mustang is a trans-Himalaya district of Nepal. It is a former kingdom of Lo where Tibetan language and cultures are still widely accepted. As per evidences found, the stone age human civilization was widely groomed here. An estimated of 10,000 caves have been found in this Kingdom of mustang, North-central Nepal. So, this place is also known as a kingdom of mysterious caves. These thousands of years old caves have either dug into the cliffside or tunneled from above. Hidden within the Himalayas, these almost 155 ft. from the ground man-made caves are one of the world greatest archeological mysteries.
Centuries old secrets reveal
An exploration in mid 1990s, archeologists from Nepal and University of Cologne, stacked caves and found dozens of at least 2,000 years old bodies. Till then, it has been a place to do research of national and international archeologists. But, till the date it is not discovered who had made the cave.
Used first as burial place and then as homes
According to geographers, these caves were used as burial chambers during 1000 BC. As time flies, at around 10th century, they started to use these as living quarters to be safe from climatic changes and frequent battle. By 14th century, peoples started to use it as mediation chambers and storage units as they move into village life.
A wonderful trekking destination
Until 1992, Mustang was restricted to trekkers but in present, travellers are allowed to enter with special permits. The permit cost $500 for first 10 days and $50 for per extending days. One can see extreme artifacts of these mysterious caves and a collection of beads, bones and pendants found on the cave.
Ritualistic burying
The exploration of caves shows, there was a system of ritualistic burying of dead bodies in that ancient period as well. In 2010, 27 human remains were dug out dating back to 3rd to 10th centuries. Scientists have believed that their ritual may have been related to Buddhist practice of sky burial.
Buried treasure
From Mustang caves, a collection of 8,000 documents were found, most of them were date back to 15th century. These Tibetan language manuscripts cover topics of Buddhist doctrine and legal matters.
Join our 17 days Upper Mustang Trekking and inspect this hidden paradise.