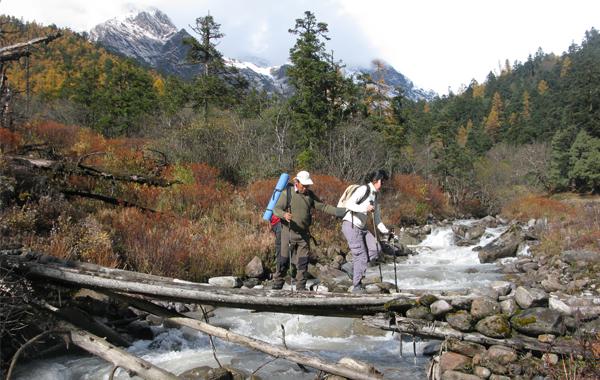 Kathmandu, Apr 21
Tsum: a splendid hidden valley is brilliantly located at the lap of Himalayan sanctuary, in north of historic Gorkha district. Only open in 2008 for foreigners, Tsum is nestled right at the rim of majestic snow caps Himalchuli, Ganesh Himal, Sringi and Buddha Himal. This region is one of the fertile lands for Buddhism and its diverse practices.
Literally the name 'Tsum' is Vivid. Really, this valley is a versatile land of unique locality, sceneries, culture, tradition and dialects. Peoples are mostly Tibetan origin, practice Tibetan Buddhism. One can see Mani walls, Chortens, Prayer's flag throughout the trails, making the region religiously decorated, also best to meditate. Tsum valley is at the Manaslu area in Nepal, the eighth highest mountain in the world (8,156 masl).
Tsum valley bears an old Buddhist as well as civilization history. The ancient remains of the Tsum kingdom are still visible today. The Buddhist saint Milarewa is believed to be meditated in caves of this area. Himalayan Thar and Blue Sheep are most common wildlife in Tsum Valley, fishing is strictly prohibited here. Mu Gompa and Rachen Gompa are some of the historic monasteries, over which people from round the region visit. Even then Tsum valley has such a powerful eco-cultural significances, it was out of the sight of all visitors and also by government. But by now it is getting significant growth in remote tourism.
Trekking is the best way to experience the beauty of this scintillating natural heritage. It taste you the adventures, remoteness and the extremely uniqueness far beyond of your own. It is about 14 to 20 days trek, starting from Arughat, something 7 hours' drive from Kathmandu. Tsum valley is the extreme trans-Himalayan region, so the time should be appropriately chosen. September, October and November during autumn season and March, April and May during spring season are the best time to make trek over there. During Monsoon (summer) and winter it is not recommended to try this route.