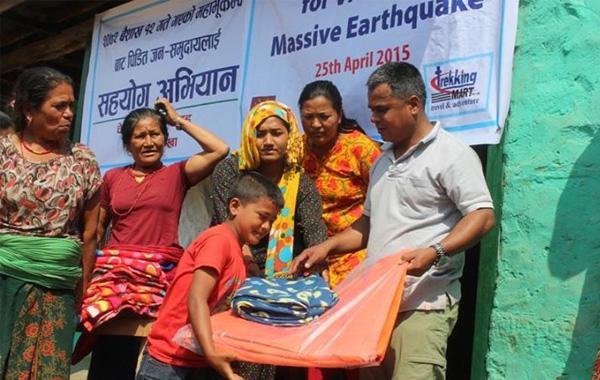 Kathmandu, May 15
On April 25 and May 12, Nepal was hit by devastating earthquake which claimed more than 8000 lives and left thousands more injured and millions homeless.
Trekking Mart has been engaged in Earthquake relief distribution & humanitarian aid and helping out the people in need. We have distributed plastic tents and blankets to the earthquake victims of Ghairung, Gorkha and we are considering zinc roofing sheets for further prominent solution of shelter.
There is lot more work to be done and we are trying with local peoples, communities and partners to further identify the people in need of relief and help in the long term rehabilitation of the people with further more efforts.