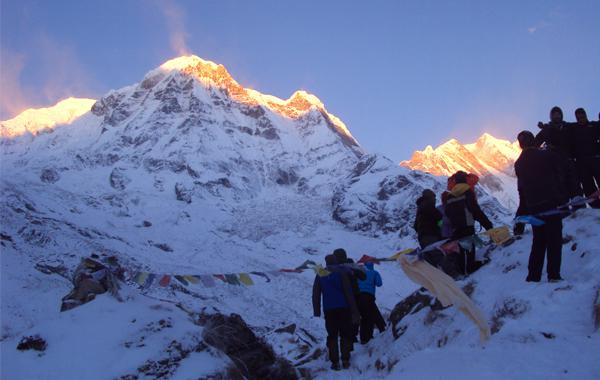 Kathmandu, July 23
The famous travel guidebook Lonely Planet has listed Annapurna region of Nepal is one among the "Best places to travel in October 2015" in an article published on 9th July, 2015.
The guidebook also expressed annoyance over negative rumors about the earthquake of 25th April. It writes, "Most of Nepal was untouched by the disaster, including the most popular trekking areas. With the clearing of the monsoon rains, October is once again peak season for trekking, and the Annapurna region is a great, nay, epic, place to start."
This news has created hope on quick regaining of Tourism industry of Nepal. Now entrepreneurs hope that tourists from around the globe will visit Nepal in October as per the suggestion of Lonely Planet. It also mentioned that your visit will be performing a valuable social service, helping Nepal to rebuild by supporting in the local and national economy.