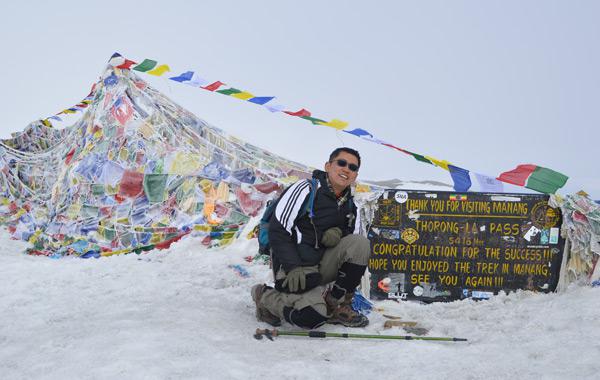 If you are looking for a trekking and adventure experience in Nepal in this autumn or at any time, you may take some reference from the given routes of trekking destinations of Nepal. From the choice of hundreds of clients visited Nepal through Trekking Mart in 2013, we published the top 10 most visited trekking routes of the country.
Trekking Mart has assembled this list on the basis of number of clients in the particular destination, level of satisfaction, their rating and the services available.
1. Ghorepani Poon-Hill Trekking (8 days)
Ghorepani Poon Hill Trekking is an easy short trek characterized by panoramic mountain and charming sunrise view. The trial goes along north of the lake city Pokhara and passes attractive landscapes, lush vegetations, dense forests, Himalayan streams and scattered villages. The picturesque mountains and sunrise seen from Poon Hill is the apex feature of the trip.
2. Everest Base Camp Trekking (15 days)
Everest base camp trekking is one of the finest adventures hiking of around the world. There is nothing more spectacular than the close admiration of Mt. Everest from the Everest base camp. Culture of the mountain people Sherpa, their lifestyle and hospitality are the additional elements to attract the adventure lover visit over here.
3. Annapurna Base Camp Trekking (14 days)
Annapurna Base Camp Trekking takes you to the traditional Gurung villages, terrace farmland, pleasing waterfalls, varying flora fauna and spectacular Mountain View Including Annapurna I, Dhaulagiri and others.
4. Langtang valley Trekking (10 days)
Langtang valley trekking is featured by magnificent Langtang valley with the 360 degree snowy peaks in the close approach. It makes you experience the alpine environment in the short breaks from Capital Kathmandu.
5. Everest Panorama Trekking (12 days)
This short Everest trekking Package takes you up to the oldest Sherpa village Tengboche (3,864m) . The eye-appealing Everest view and towering silver mountains are the major motivator of this venture.
6. Annapurna Circuit Trekking (21 Days)
This is one of the top 10 trekking trail of the world trace you to the high mountains, passes, mountains lakes, rivers and to the alpine climate, lifestyle and vegetation. Starting from the 800m elevation, it goes up to the 5,416m of Thorong La pass.
7. Annapurna Foothill Trekking (12 days)
Annapurna Region of western Nepal is one of the most awe- inspiring scenic mountain range of Nepal. The Annapurna foothill trekking takes you to this picturesque destination by introducing the immense cultural possibilities of this foothill.
8. Gosainkunda Trekking (9 days)
Gosainkunda is a divine place of all Hindus with many holy lakes in the surrounding. This Nepal trekking package encompasses varied landscapes, green forest ranging from subtropical to alpine climate, streams, high hills and mountains.
9. Gokyo to Everest Base camp Trekking (18 days)
Gokyo to Everest Base Camp Trekking is one f the admirable way to encounter Mt. Everest along with Himalayan glaciers and Gokyo valley.
10. Round Manaslu Trekking (18 days)
Round Manaslu Trekking goes to surround the Manaslu mountain through unspoiled land of bid-diversity, ecological disparity, diverse ethnicity and cultural integrity.
Prepared by: Trekking Mart Pvt. Ltd.